World Giraffe Day is on 21st June
Posted on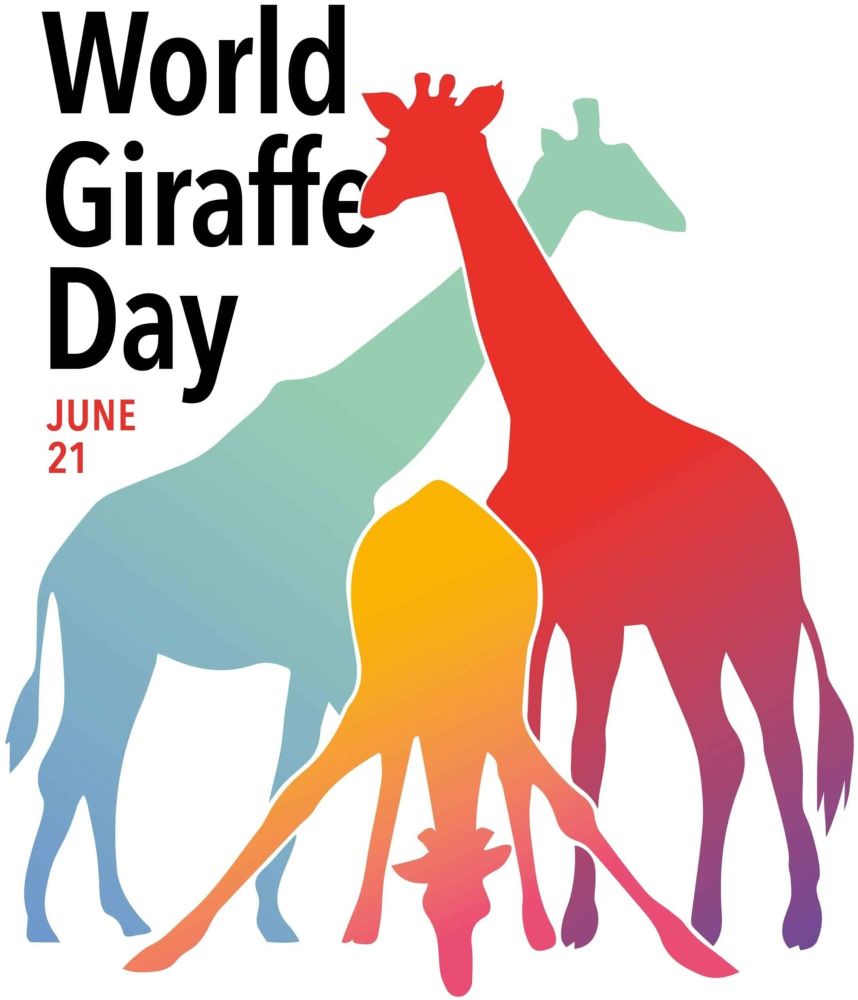 World Giraffe Day is on 21st June
The 21st June each year is World Giraffe Day!
This is a really good opportunity to raise support, create awareness and discover all about the challenges giraffes are facing in the wild.
According to the Giraffe Conservation Foundation, there are now about 111,000 giraffes left in ithe wild. They need all our help.
World Giraffe Day 2020 is dedicated to Operation Twiga V.
It's a giraffe translocation to Pian Upe Wildlife Reserve in Uganda. The hope is to raise USD$250,000 to secure a future for the Nubian giraffe.
After being away for 25 years, the Nubian giraffe recently went back to the Pian Upe Wildlife Reserve in Uganda.



The translocation was led by the Uganda Wildlife Authority and supported by the Giraffe Conservation Foundation and other partners.
This area had been home to the largest giraffe population in Uganda, but then over 20 years ago, the giraffe went extinct in the area.
Get involved in World Giraffe Day 2020
For World Giraffe Day 2020, the Giraffe Conservation Foundation is asking us all to #StandTallforGiraffe – literally. Take a picture of yourself or you & your family standing tall – please remember social distancing rules! An adult giraffe can grow to over 5m tall, which is quite some height.
If you aren't into social media pictures of yourself, show a giraffe inspired photo! Bake a care, paint something – just show how the giraffe has inspired you! Spread the message of giraffe conservation!
Now, some social media essentials:
Facebook: @giraffeconservationfoundation
Instagram: @giraffe_conservation
Twitter: @save_giraffe
And here are the hashtags:
#GiraffeConservationFoundation
#WorldGiraffeDay
#WorldGiraffeDay2020
#OperationTwiga5
#StickYourNeckOutForGiraffe
#StandTallForGiraffe
Let's all Stand Tall for Giraffes!