Help wildlife and nature with beauty gifts from Green People
Sussex based Green People produce organic beauty products. I use their moisturiser and cleaner all the time, and I just love them. Everything always comes when it should, too. My mother has started to use their products and she adores them as well. They've got products for women, men, babies and toddlers and teenagers so pretty much all the family.
Their range is amazing, covering the skin, hair, body, sun care, wellbeing, anti-ageing and make-up, for women, men, children and toddlers, and there's even dog shampoo allPaws, as well! Not only that but they also have a travel size products for if you're going on holiday and don't want take bulky items with you. You can earn points as you shop, and get 15% off with subscription orders and they often have great offers.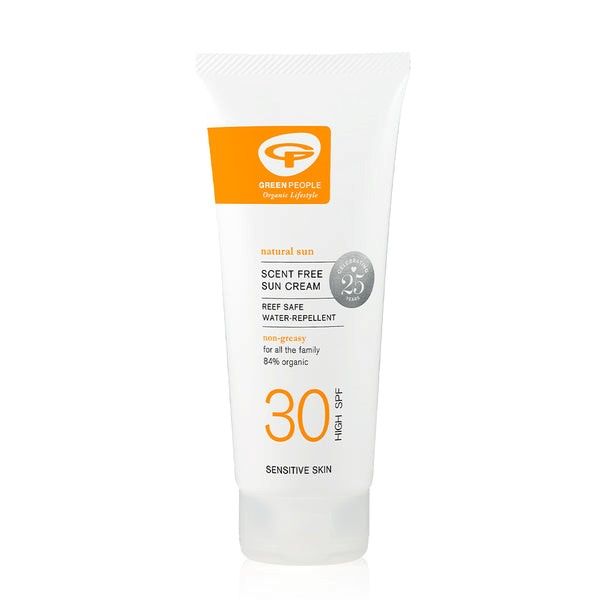 This is the Scent Free Sun Cream (SPF30 200ML).
It was named best environmentally friendly sun cream 2022 by The Mail
20p will be donated to the Marine Conservation Society from each sale of this product.
Help nature and people as you shop!
One of the things I love about them is their work to help charities. They donate 10% of their net profit to charity, so shopping at Green People – whether for yourself or for gifts for the family – will help support their chosen charities. And they have just announced the charities they will be helping this year:
The World Land Trust is committed to protecting our natural world. And donations raised through Green people's Green Beauty Club rewards are used by them to future-proof the world's forests by protecting land which is at risk of deforestation. Currently the World Land Trust have an appeal to protect forest in Madagascar – you can find out about it here.
The Born Free Foundation is dedicated to rescuing captive animals and keeping wildlife in the wild. Donations generated through Green Beauty Club rewards help Born Free to protect endangered species for generations to come.
The Marine Conservation Society – Green People have worked with MCS for over 10 years and donated over £130,000 towards their marine health campaigns during that time. The company has also supported them with their time at beach clean events. 20p is donated to the MCS each time you add a tube of Green People's 200ml SPF30 Scent Free Sun Cream to your basket.
And Green People started to work with the EDS UK who receive a share of 10% of our net profit. EDS UK uses these funds to operate its support lines. Green People began to work with The EDS UK after their founder's daughter, Alexandra Kay was diagnosed with the Ehlers-Danlos Syndrome, so Green People are working to fundraise for the charity in honour of Alexandra's legacy of always helping others, and also to raise awareness of this incurable disease