Turtle Conservation Charities
The 23rd May is World Turtle Day so here are a few charities working to help turtles!
Marine Conservation Society
The MCS Marine Turtle Conservation Programme works in the UK and overseas to find out more about how to protect turtles. It co-ordinates conservation research in the UK and in the UK Overseas Territories in the Caribbean, and educates people about marine turtles and their conservation needs. It also promotes the reporting of turtles in UK waters, and supports the rescue and rehabilitation of live turtles stranded on UK shores.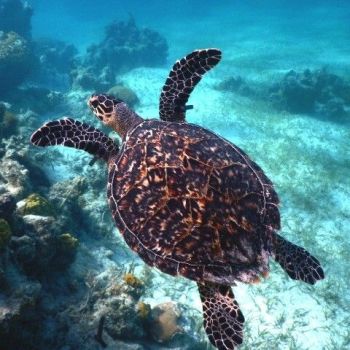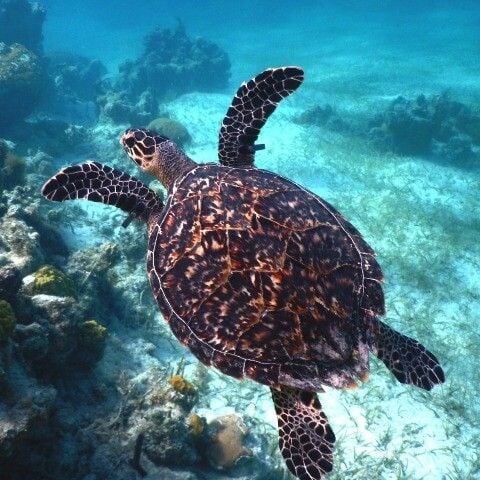 Find out about the Marine Conservation Society's work with turtles



FFI works to protect six key sea turtle nesting sites in Nicaragua, including three hawksbill nesting sites. They are also protecting hawksbill turtles in Cambodia, where we are safeguarding their habitat and nesting beaches, as well as working towards more sustainably managed fisheries. Find out more
Turtle Foundation

The Turtle Foundation's vision is: "a future where sea turtles and their habitats are sustainably protected, healthy, and safe from threat of extinction and destruction". It contributes to sea turtle conservation at its own project sites by co-operating with local communities to build a future where sea turtles and people can thrive.
Seacology
Seacology's mission is to protect threatened island ecosystems all over the world, working directly with communities, helping them preserve their cultures and improve their lives, and also saving precious island habitats.
Sea Turtle Conservation Bonaire
Based in the Caribbean Netherlands, the charity works to ensure that Bonaire's sea turtles have a secure future, and to connect people to sea turtle conservation in such a way that they feel inspired to care for nature. Check out their How to Help Sea Turtles Protect a turtle hatchling with a $10 donation. Read their State of the World's Sea Turtles and How to help turtles
Juara Turtle Project
This conservation began in 2001, aiming to preserve turtle nesting sites and their surrounding ecosystems. Today, it has 200 volunteers, school groups and university students from all over the world who come to increase their conservation efforts.
Rainforest Concern protects leatherback and other endangered turtles on the Caribbean coast of Costa Rica. Find out more here