Help koalas
Koalas are in crisis.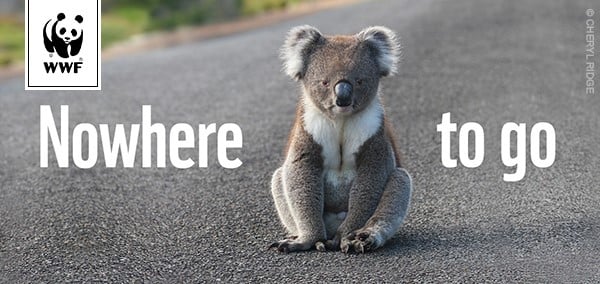 Click here to send a Kimby and help koalas

Their homes are being destroyed by excessive tree-clearing. This activity is sending them to the point of extinction.
Koalas are having enough problems, without people clearing their home. Bushfires are also destroying them. They are finding it harder to cope with soaring temperatures.
80% of koalas along the Koala Coast of Queensland have been lost already.
There is a chance we can save the koalas by urging the Statement Government to strengthen laws to protect the key habitat for koalas and wildlife.
Homeless survivors search for new homes and food. Some are attacked by dogs, hit by cars and struck with disease. They need help. Could you live here?
To help koalas, you can send a virtual koala called a Kimby (Koala in My Back Yard) to Queensland's politicians to show them we do share the land with koalas and wildife and that you want to see a Kimby in your backyard (even if you don't live in Queensland).