Stop Live Animal Transport
Animal welfare is being neglected on long journeys across Europe, the BBC's Victoria Derbyshire programme found.
UK exports of live cattle, sheep and pigs have trebled in value in the last five years, according HM Revenue and Customs. And exports of cattle and sheep from Europe to non-EU countries such as Turkey have gone up in value by 50%.
The market has been driven by some religious communities who want live animals, also problems in rearing livestock and refrigerating meat.
Livestock hauliers were discovered to routinely break EU laws designed to protect animals in transit. Every summer animals die at the Turkish border due to long delays as transporters wait to go through customs. There are issues such as respiratory problems, eye conditions, and animals suffering from exhaustion or dehydration.
But the BBC has seen evidence that once over the Turkish border, livestock are often re-routed ad hoc to slaughterhouses in Ankara, Istanbul and the Middle East. This is illegal under EU laws.
Live animal exports from Britain and Europe are controlled by EU laws. These state the handlers must be properly trained. Vehicles should meet safety standards and provide enough space for the animals. They must have water, food and rest as needed.
The EU Commissioner for Health and Food Safety, Vytenis Andriukaitis, believes we have enough laws - the main issues are enforcement, the level of offical control and the education of all those involved in live animal transport. A fact finding mission has gone to the Bulgarian border to address these problems. Welfare charities in Bulgaria, an EU entry point to Turkey and the Middle East, are monitoring things.
So how can you help?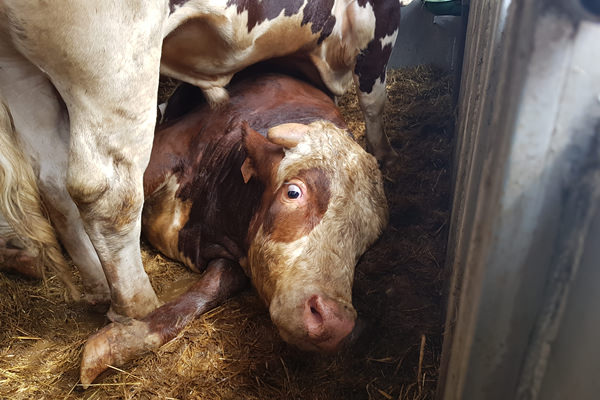 If you live in the UK...
please email Environment Secretary Michael Gove and ask him to stop Live Animal Exports here
If you live outside the UK...
please take action here
Spread the word on social media
Visit the Vegetarian Society for lots of love vegetarian recipes
Long-distance transportation of horses to slaughter in Europe - sign this petition