Please sign Compassion in World Farming's petition for animal welfare
Posted on
Whilst the UK politicians try to work out what they are doing (!), Compassion in World Farming have been busy asking us all to sign the Parliament petition demanding that the Government progresses the Animal Welfare (Kept Animals Bill) so that it urgently becomes law.
CIWF point out that it's been almost a year since the UK Government took any meaningful action to ban live exports from Britain, even though Minister after Minister has insisted that they are committed to ending live exports, whether for fattening or slaughter. The bill would ban this terrible trade so it would make a big difference.
The petition is asking Parliament to find the time to take the Kept Animals Bill through Parliament and make it law.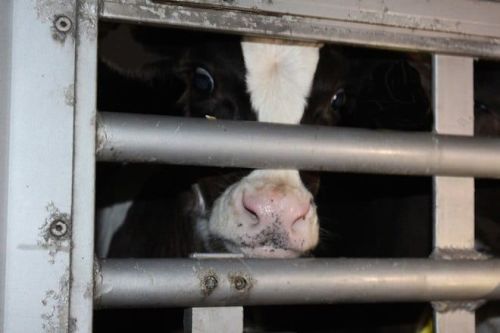 Please sign the petition here before January 2023
Don't forget to click on the vertification the Parliamentary website
will send you, or your signature won't count..
Thank you!
98,000 people have signed it so far and once that figure reaches 100,000, the Bill must be debated in Parliament. We need to show our MPs that we care about animals and want them to get this bill through.
Please spare a minute to sign the petition if you've not signed it yet. After you've signed it you'll receive a verification email from the Parliament website which you need to click on, to ensure your signature counts.

Image © Compassion in World Farming
The petition is open until January 2023. Please sign today if you haven't already!
Visit Compassion in World Farming's website here Please take some time to have a look around it - they are doing amazing work. They have Christmas cards for sale, which could be a great way to get some preparations for Christmas done!