Great news from World Horse Welfare!
Posted on
There's great news from World Horse Welfare!
World Horse Welfare's mission is "to work with horses, horse owners, communities, organisations and governments to improve welfare standards and stamp out suffering in the UK and worldwide." They have been helping horses for 90 years now.
They are also a rescue and rehoming organisation, taking in horses and ponies who need loving care. Many go on to new homes – often to homes of the charity's supporters.
And their great news...
They rehomed a record-breaking 356 horses and ponies in 2020 – despite everything that was going on in the year! The previous record was 350 in 2015.
World Horse Welfare say that this amazing news is testament to the incredible supporters who continued to offer their horses loving homes throughout and also to their very dedicated farm teams who looked after the horses and ponies during all the covid restrictions.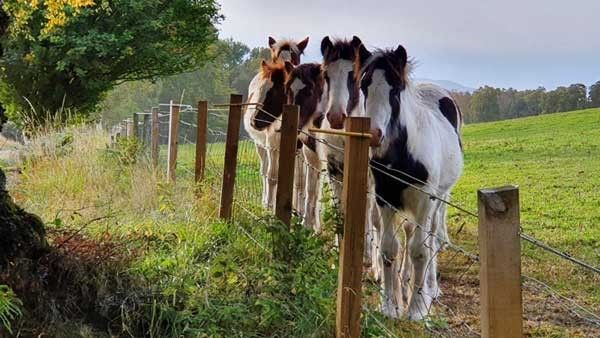 Join in and help World Horse Welfare help horses and ponies in 2021
Image © World Horse Welfare

As every rescue knows, just as one horse or pony is re-homed, so another one comes into the rescue's care – so you can be a part of more successful rescue and rehoming in 2021 by supporting World Horse Welfare!
They always need donations or how you could look at other ways to give World Horse Welfare your support.
Meantime, World Horse Welfare has a brand new rehoming site, why not canter off to see it for yourself and see how you can help?