Orange for Orangutans Day - #GoOrange!
Posted on
Wednesday 16 November 2022 is Orange for Orangutans and a chance for us all to #GoOrange!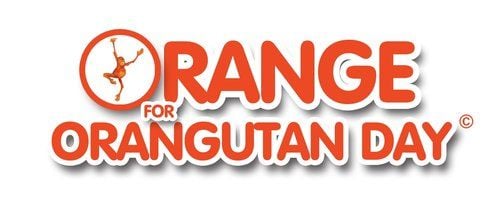 The day is organised by the Orangutan Foundation. Their mission is to save orangutans "by protecting their tropical forest habitat, working with local communities and promoting research and education."
The event is a chance to raise awareness of the plight of orangutans and if you can to raise some funds for the Orangutan Foundation.
You could do a bake sale, dress in orange, go on social media and spread the word (writing in orange!) or see what you can do to incorporate orange into your day!
#OrangutanCaringWeek
#OCW
#OrangeforOrangutanDay
#GoOrange