SPANA on #WorldAnimalDay
Posted on
On this #WorldAnimalDay, SPANA are highlighting the fact that so many animals have no access whatsoever to veterinary care.
There's a severe shortage of veterinary services in many developing countries – and many animals are suffering as a result.
SPANA offer a lifeline to thousands of working animals because they provide free veterinary treatment. They treat horses, donkeys, mules and even elephants.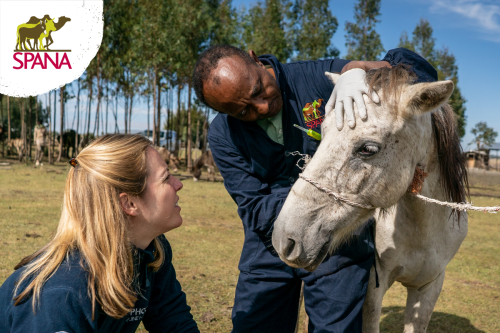 Tirign is a pony from Ethiopia. Her eyes were painful and swollen. If she didn't have immediate veterinary help, she would go blind. Fortunately SPANA vets stepped in and gave her the care she needed. They save her sight.
SPANA have mobile veterinary clinics and these give hope to animals such as Tirign.
You can find out more about the work SPANA does and how you can help on their website.
PS Why not play their Christmas raffle? (closes 8 December 2020, or 14 December 2020 if you play online)
Image above copyright to SPANA