Beirut Explosion in Lebanon - Helping the Animals
Posted on
You may well have been watching the terrible scenes from Beirut after the explosions there and for many animal lovers, our first reaction will be – were any animals killed or injured?
The International Fund for Animal Welfare partner with Animals Lebanon. Their offices were 2.5 miles from the blast – and though there office was in tatters, the team was safe and they have been giving the cats there veterinary treatment.
They've set up a dispatch system for owners to report lost pets.
They've gone out to help dogs and cats who were buried in debris or roaming the streets searching for their families. Many pets have been injured and traumatised by this terrible event but many lost pets have been reunited with their families already Veterinary care is being given.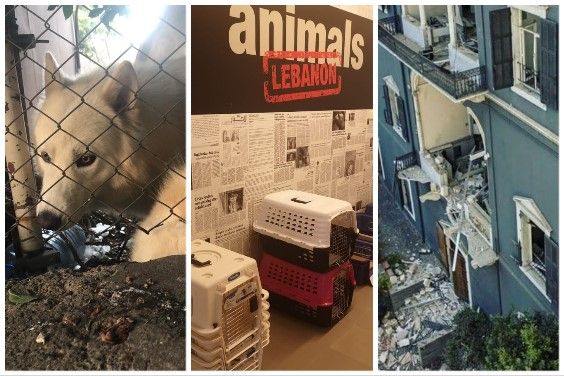 Please donate to help
Image copyright to IFAW/Animals Lebanon
Of course, the human aid agencies are racing to help people. IFAW is racing to help animals and I want to raise awareness of how us animal lovers can help. Essentially it's by donating, but you can also spread the word.
IFAW can provide essential supplies to Animals Lebanon as they rescue family pets from the rubble and give emergency veterinary care.
Here's what's needed most:
But remember, every bit counts.
IFAW have partnered with Animals Lebanon for years and they have been working closely with them during the coronavirus crisis.
Please help IFAW help the animals in Lebanon. They need us.
You can also donate via Animals Lebanon's website.
Thinking of animals and people in Lebanon, especially those .