Free Korean Dogs has its 5th Birthday
Posted on
Free Korean Dogs has just turned 5 years old so we wanted to congratulate them and raise awareness of the incredible work they are doing to save dogs from Korea's dog meat farms.
Free Korean Dogs is a Canadian charity (BN:80580 0166RR0001) which was founded in Toronto back in 2015. It rescues dogs from Korea's dog meat trade and finds their forever homes in Canada.
The problem in Korea…
Millions of dogs are killed for meat every year in Korea. They are kept in tiny cages which are overcrowded on these farms. There's no water or shelter from the weather and they just have waste scraps for food. Worse still, it is common practice (and this is very upsetting) for dogs to be tortured before they are killed in the mistaken belief that this enhances flavour and nutritional healing properties. There is no evidence to support these claims, of course.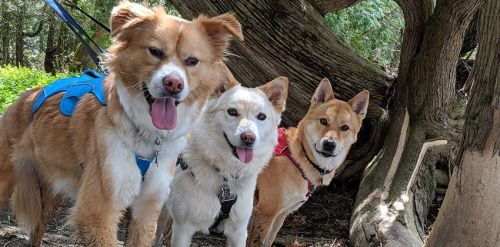 Help dogs in Korea find new lives
and save them from Korea's meat trade


Korea commercially farms dogs for food. Dogs can be obtained by any means. Some are farmed, some captured as strays. There is no punishment for the way they are treated, no legislation regulating the dog meat trade.
How Free Korean Dogs are tackling the problem
Free Korean Dogs has a rescue and adoption programme. Since 2015, they have:
Shut down 2 dog meat farm operations
Rescued over 200 dogs from the dog meat trade
Found forever homes for over 700 dogs rescued from euthanasia or the risk of being forced into the meat trade
Continued to promote public awareness to create a cultural shift from cruelty to compassion for dogs in Korea via campaigns, protests and events.
Please raise awareness of this charity and the work it is doing.
Ways to help include and I quote (almost!)