Pangolins need your help. They are heavily trafficked and killed in Asia for their skins, scales and meat.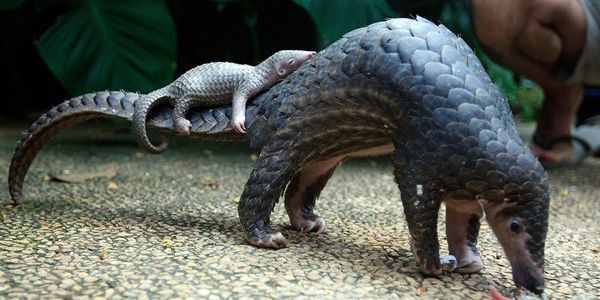 There is a HUGE demand for pangolin scales. 14 tons of them were confiscated in April – in Singapore. 9 tons were confiscated in China back in February.
People wrongly believe that their scales have healing properties.
Their skins are seen as status symbols in fashion.
And their meat is seen as exotic to eat by Asia's wealthy elite. They are served at restaurants in Asia – they're kept alive until they ordered.
Not much is known about them, though. They are shy, nocturnal animals. And they are susceptible to stress and often die unexpectedly in captivity.
So there's a petition on Care2 to step up the fight for pangolins. It is urging the Chinese and Vietnamese lawmakers to enact harsher penalties on illegal pangolin traders and pursue more robust species protection efforts.