International co-operation really helps animals
Posted on
The world is a far smaller place than it used to be, so the saying goes. And one of the developments that's really striking in the world of animal welfare is that of charities working across borders.
I was catching up with some reading the other day and had my nose in the Donkey Sanctuary's excellent newsletter.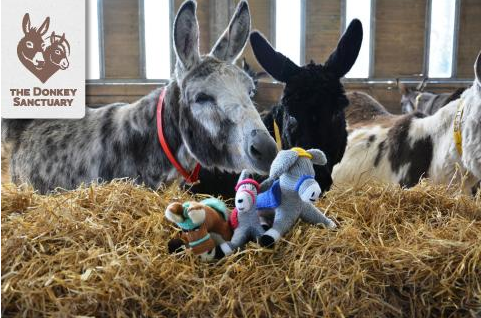 And one of the things the newsletter highlighted was donkey owners becoming welfare champions in South Africa.
The Donkey Sanctuary collaborates with a network of partners across Africa. This is really important because they are working to change mindsets there and win the hearts of people. They are not giving a hand-out, but a vital hand-up as a way forward for better animal welfare.
This comes through initiating steps such as animal welfare education for children, veterinary training for adults, harness-making workshops and tackling the crisis of donkeys being poached for the skin trade.
There's an increasing demand for ejiao, a traditional Chinese remedy made using the gelatin found in donkey hides. The Donkey Sanctuary's partner conducted 55 skin trade investigations which led to 9 court cases and saved 50 donkeys from slaughter. They also intercepted a stolen herd of donkeys near Lesotho, and two of those saved – Gypsy & Hippie – are now doing well in a new home!
Last year, the Donkey Sanctuary's funding of the National Council of Societies for the Prevention of Cruelty to Animals (NSPCA) in South Africa improved the lives of 1,400 donkeys and upskilled nearly 700 donkey owners and handlers.
Education is so important and can really make a difference. Skills and knowledge can be passed on and down through generations, and have a lasting impact on animal welfare.
You can find out more and support the Donkey Sanctuary's efforts by donating through their website.
Find out about volunteering here
You can see their webcams here