Please help horses by signing this petition
Posted on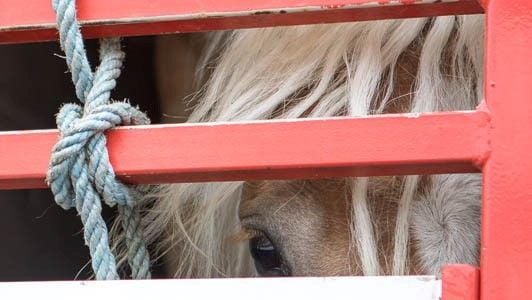 Please help horses by signing this petition
World Horse Welfare needs your help with a petition to help horses.
Around 26,000 horses are transported needlessly across Europe to slaughter every year. They travel thousands of miles, with little chance to rest, eat or drink during journeys which can last for days on end. And they arrive at their destination severely hydrated, stressed, totally drained of energy, in pain and broken in spirit.
World Horse Welfare is calling on the European Commission to change the law and impose a maximum journey limit of no more than 12 hours.
Already the numbers being transported from 165,000 in 2001 to about 26,000 today.
There are just 3 days left to bring the UK's pressure to bear on the European Commission as it works to put a stop to the long distance transport of horses across to slaughter by 2027.