Please sign this Fireworks petition to reduce stress to animals
Posted on
It's that time of year again. Fireworks.
Actually, fireworks I think cause more of a problem around the year than they used to. My dog doesn't mind them - but I really worry for those animals who are terrified of them, and what mindless idiots out there will do with fireworks for "fun" to cause misery and bring about fear in animals and people.
So the RSPCA has a petition you can sign calling on the Office for Product Safety and Standards to urgently review firework regulations, e.g. restrictin them to certain dates and only selling private use fireworks with a maximum noise level of 97 decibels.
Please sign this petition and let's minimise the distress fireworks cause to animals and people everywhere.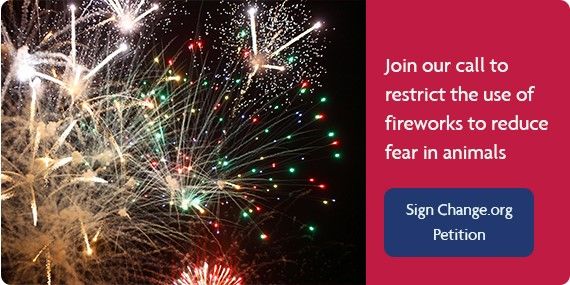 The RSPCA also has information on keeping pets safe and reducing stress for pets.