Panda poo is to be turned into tissue paper
Posted on
We hear a lot more about recycling and reusing things these days so here's an interesting one for you:
Panda poo is to be turned into tissue paper.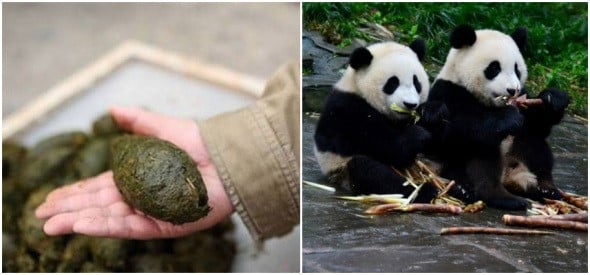 Copyright https://www.ecns.cn
A company situated in Sichuan in China hopes to market our love of pandas into a niche form of toilet tissue, napkins and other household products
The China Giant Panda Protection and Research Center in Sichuan has signed an agreement with Qianwei Fengsheng Paper to offer panda poo and food residue to the company, which will be turned into products we can use.
The food residue and panda poo from the bases in Dujiangyan, Wolong and Bifengxia are used to extract bamboo fibers. Pandas help the company extract fibre during the digestion process and it leaves the fibre in its poo.
Adult pandas can eat 12 to 15 kg of bamboo. About 4 hours later, that becomes 10 kg of poo. And pandas can generate about 50 kg of bamboo reisdue every day, when they eat as they spit out bamboo husks after chewing.
After being collected, the poo and residue will be boiled, pasteurised and turned into paper, it will be tested for bacteria before going on sale.
So turning this food residue and panda poo into tissue helps the Panda Research Centre to deal with the waste.