Do you love knitting and/or doing crochet? Help horses and donkeys and mules!
Posted on
If you're looking for a way to spend your evenings as the nights start drawing in (it's getting dark as I type this and it's only 8pm), then how about doing some knitting or crochet to help working horses and donkeys?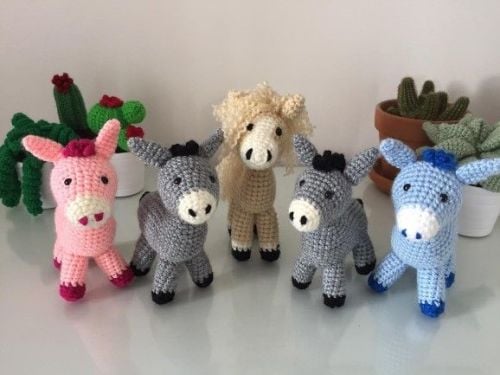 The Brooke is looking for people to knit and crochet! They've created exclusive knitting and crochet patterns so that you can make a donkey!
You can donate your donkey back to The Brooke to help them raise money for the horses, donkeys and mules who are working so very hard to help their owners and communities at the moment.
They have other ways you can help as well, such as having a clear out and selling your stuff for The Brooke, holding a virtual quiz, make some arts and crafts to sell, and share the delights of your garden - all ways to raise money for horses, donkeys and mules.
Click your needles and head off to The Brooke to find out more.