What difference do you want to make?
What sort of a difference do you want to make?
What sort of difference do you want to make to animals? There are a number of different ways to get involved and help and these are - literally - just a few of them....
Raise funds for your chosen species or breed or animal

Raise awareness of the problem and possible solutions to it

Campaign for change

Make lifestyle changes to help animals

Help with routine care e.g. mucking out, walking

Improve animal welfare

Help with disaster management

Teach/train the next generation

Find new homes for animals

Help animals live lives free from pain and suffering

Sponsor habitat to provide a home for wildlife

Care for existing habitat

Create habitat for wildlife

Find others to join in - spread the word

Be a wildlife carer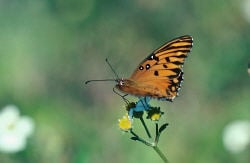 You can of course do several things at the same time :-)
Feeding the garden birds and wildlife can be a daily habit. It doesn't take long to do and you can then enjoy watching the birds and wildlife as they come to visit and tuck in! Actions like this make a huge difference to animals - and as they don't take long, you could then go indoors to get on with other ways to help.
Collectively, all these actions soon at up...


Back to: Where do you start?