Earthquakes in Turkey and Syria
There are some amazing videos of animals being rescued from being trapped, so a very big thank you to all those involved for your care and love for these animals. And a very special thank you to those search dogs and teams who are working to rescue the animals and people trapped.
Animals rescued from rubble in Turkey after earthquake – Reuters

Turkey-Syria earthquake aid efforts bolstered by search and rescue dogs – BBC News
16 Canine Rescuers From Mexico Help After Turkey Earthquake
Animal rescue teams ready to go are battling with the freezing weather and the fear is that surviving animals may succumb to hypothermia and frostbite.
We'll keep adding to this list as we find more. Meantime, all our thoughts and prayers are with the people and animals of Turkey and Syria, and those who are going to help them.


Network for Animals
Network for Animals are working with HAYTAP (Hayvan Hakları Federasyonu. It is an animal welfare organisation that rescues animals from disaster zones. They have set up a emergency field tent in Antakya which has been inununated with pets whose owners died in the earthquake. It is overflowing with animals who are hungry, injured, terrified – and very cold.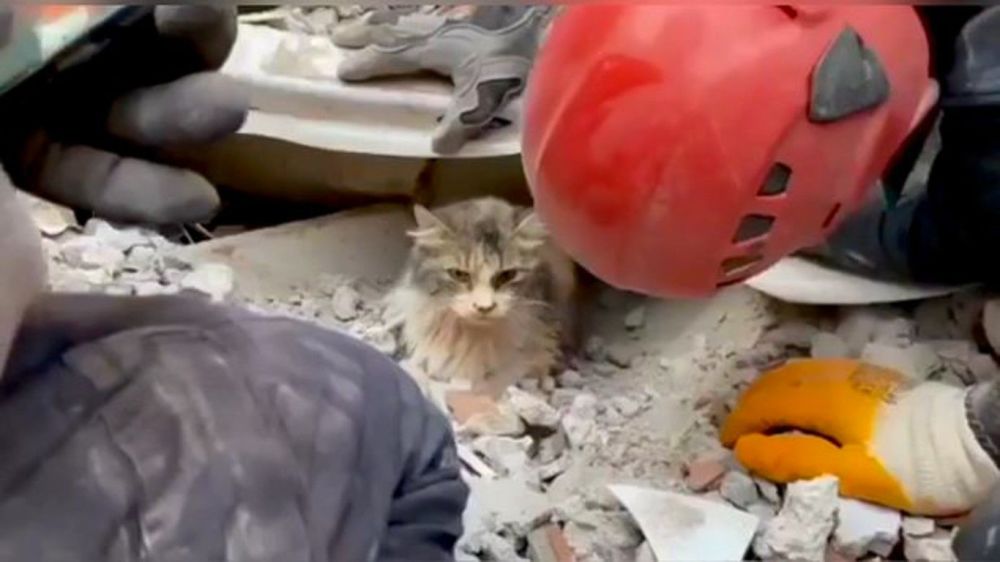 Find out more from Network for Animals
about their support for animals in Turkey and Syria and donate

The organisation are getting desperate calls from people whose animals are trapped under the debris. Network for Animals is working to rush emergency vet supplies, pet food and blankets, as they fight the weather and rubble. You can donate here.
Breaking the Chains International

Breaking the Chains have been doing amazing work in Ukraine, and they now have a team on the ground in Turkey and Syria that you can donate to. Their team is working to locate and rescue people, and they are also supporting the local animal community, including via the provision of food and medical care, and rescuing and treating any injured or trapped animals they come across. You can visit their website here, donate here, and visit their Facebook page here.


Four Paws
Their team is preparing to help animals in Turkey and Syria and you can donate here
PETA

EMERGENCY Aid for Animals in Syria and Turkey via PETA's Global Compassion Fund
Rescue teams are on the ground in Turkey, and PETA's Global Compassion Fund (GCF) is providing financial support. Partner organization Vegan Derneği Türkiye is distributing dog and cat food, rescue crates, leashes, and other urgently needed supplies through a network of local groups that are caring for animals in some of the most devastated areas.
IFAW

IFAW is preparing to rush emergency support to local organizations in both Turkey and Syria to help animals impacted by the earthquake. And they are working with organisations they've supported in the region before such as the House of Cats Ernesto, to work out what support they need.. Find out more
Animals Syria
The Dutch catconnect.nl foundation is committed to the welfare of animals in Syria by supporting Animals Syria Charity. The charity tries to save as many animals as possible in Syria, of course because of the war such efforts are very difficult. Their Facebook page is here