Coronavirus - help bears in China
So the appeals for help due to the coronavirus are starting to come in….
And this one is from Animals Asia. They say that the rising number of deaths, increasing panic and travel restrictions have disrupted life in China, making it very difficult for those looking after 150 rescued bears across Chengdu and Nanning.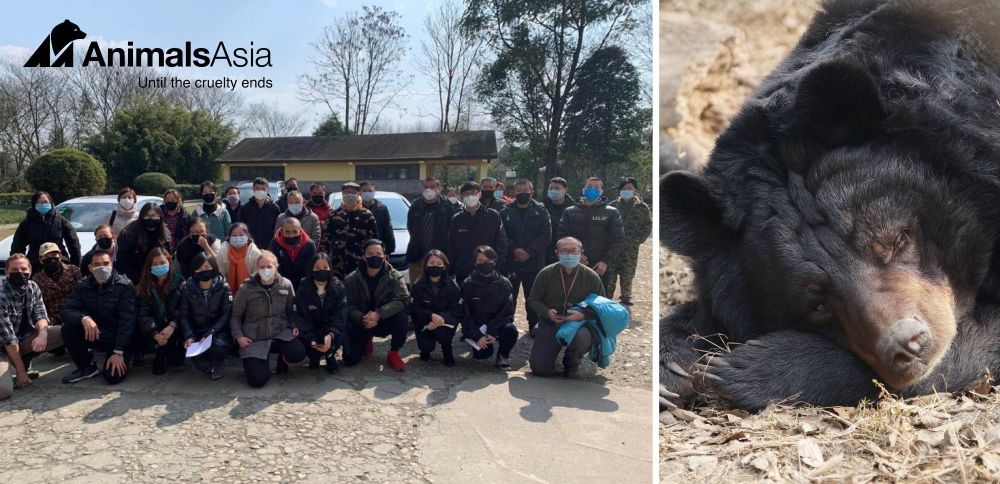 These guys looking after the rescued bears in China need your help
©Animals Asia


Many people are fleeing the danger zones, but the team on the ground have made the choice to stay put.
They are facing shortages – this is not surprising but they are having to deal with shortages of food, water and vital medical supplies.
Prices are going up every day.
Animals Asia want to prepare for the possibility that things could get much worse, before it gets better.
You can help by making a donation to help these rescued bears. The team looking after these rescued bears in China need your help!


Hand sanitiser production is a bear necessity...
Meantime, in Vietnam at Animals Asia Vietnam Bear Centre, staff have been busy making their own hand sanitiser, as this You Tube video shows:



Their team in the government-run Tam Dao National Park have been making hand sanitiser to make sure they have lots available in case things in Vietnam deteriorate; they will distribute it to local villages and health care workers, too, to help them have good hand hygiene.
Everybody at the sanctuary has got involved in making the hand sanitiser, from sourcing and procuring all the ingredients to designing and printing the labels (which of course have a bear on them), making the product and filling the bottles up and attaching the label.
Keeping hands clean is a bare necessity in these times of the coronavirus.