Carols by Candlelight evening and a Sanctuary from your Sofa with the Donkey Sanctuary
Posted on
Every year in December, the Donkey Sanctuary in Sidmouth hold a Christmas Carols by Candlelight evening.
This year being as it is, the fabulous people at the Donkey Sanctuary are still determined to bring us the service.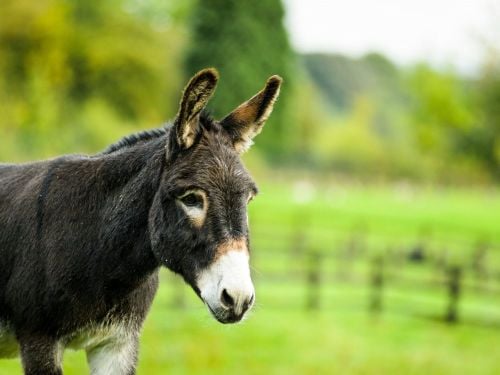 The Donkey Sanctuary is bringing its Carols by Candlelight service to you

In 2020, the Carols by Candlelight service will be different!
The Donkey Sanctuary will be bringing it to us! It's all happening on Friday 11 December 2020 at 6pm. We can sit at home and watch everything from there on Facebook.
There will be traditional carols and readings in the company of many of the donkeys, and a catch up with some of the resident donkeys too!
There will be a welcome from Maxine Carter first, the Farm Manager, and the Main Yard Herd.
Then it's Carols by Candlelight (The Donkey Sanctuary Sidmouth and St Mary's Church).

After that, it's off meet the Poitou Donkeys as they settle down for the evening before catching up with Timmy and Tommy and Farm Supervisor Marleen Stroes.
Timmy and Tommy were rescued from a terrible ordeal back in 2016 and now they are enjoying sanctuary life in Devon. Hannah and Cocoa, both adoption donkeys, will make an appearance too.
The schedule is subject to change, but it sounds like a wonderful way to enjoy an evening and see the donkeys in the lead up to Christmas!
Visit the Donkey Sanctuary's website to find out more.
All you need to do is RSVP via the Donkey Sanctuary's Facebook page

Adopt a donkey!
Why not adopt a donkey as a Christmas present? (Virtually, obviously, although the Sanctuary is always looking for Donkey Guardians to re-home donkeys (minimum two donkeys, as they don't like being alone.)
Can't wait? Want to see the donkeys now?
Take a look at the webcams with live coverage of these gentle animals.