Will you join in the #HanginthereChallenge for Sloths?
Posted on
Sloth Conservation Foundation Challenge
Charities are turning to all sorts of different ways to raise awareness and funds and here's a great one from the Sloth Conservation Foundation.
A sloth can easily dangle under a tree branch all day long and they can even go to sleep in that way. Their strength and stamina is amazing – one sloth hung from one arm with the elbow at a 90 degree angle for over 15 minutes.

So the challenge from the Foundation is – are you stronger than that?


You can find out more about it here and how to take part in the Sloth Hang in There Challenge.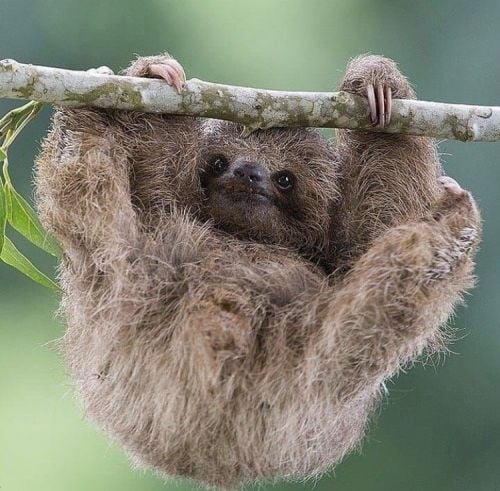 image © Sloth Conservation Foundation
To have a chance of winning, you need to make a donation to support the Foundation's work and upload your donation receipt to social media along with your video! The donation amount is totally up to you. The Sloth Conservation Foundation will monitor entries and they will announce winners on 31 October through their social media channels.
Head over to the Sloth Conservation Foundation's #HanginthereChallenge


PLEASE note their disclaimer before you give it a go – as they point out, sloths are very careful creatures and they are used to hanging about. Be responsible for your own safety and hang from a secure "bar" that can support your body weight. Work your way up in duration to prevent injury. If you're pregnant or have back/shoulder problems, talk to your GP or a personal trainer for advice. The Sloth Conservation Foundation isn't responsible for any injuries incurred whilst participating in this challenge and neither is AnimalCharities.co.uk!