Take part in #RedwingsManeEvent
Posted on
Is your mane growing longer and longer?
With hairdressing appointments affected by the coronavirus, Redwings Horse Sanctuary has kicked up its heels and come up with a fundraising event with a difference.
They aren't the only ones - take a look at their Shetlands, turned out to grass for the first time this year in April:



The Sanctuary has over 1,500 horses and donkeys to look after and they are fully reliant on public donations. So the Covid-19 pandemic has really been challenging.
Instead of having your regular haircut, they're asking us to take a virtual one! Donate the amount you'd normally spend on haircuts to help fund the care of the animals at the Redwings Horse Sanctuary.
In return, they will match you up with one of their residents who has a similar hair cut to yours. Not only that, they will send you a photo of said resident.
To take part in #RedwingsManeEvent, there are 3 steps:

1. Choose a suggested appointment from those available in Sampson's Salon – there are different options from a Fringe Cut for £5 to Colour and Highlights for £40, with different prices between them.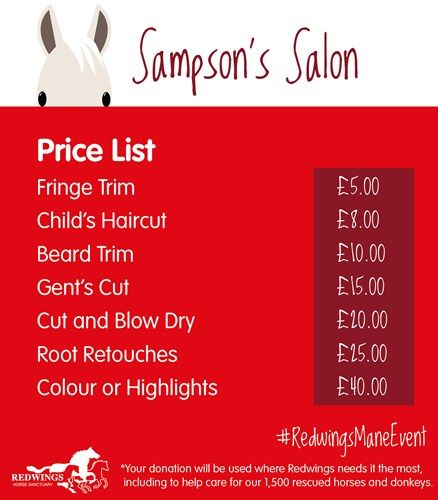 Participate in #RedwingsManeEvent


2. Donate the amount suggested to Redwings on their Just Giving Page
3. Send a photo in of their lockdown hairstyle to [email protected]
They will match up your photo with one of their similarly hair styled Redwings residents
And they will email you a photo you can share on social media!
You should be aware that by taking part in this activity, you automatically give your consent for Redwings to share your images on their website, social media and printed publication. Any images submitted of minors will need a media consent form to be completed prior to any publication online or in print.
There are other ways you can support Redwings from your sofa and help them look after all the animals – find out more here.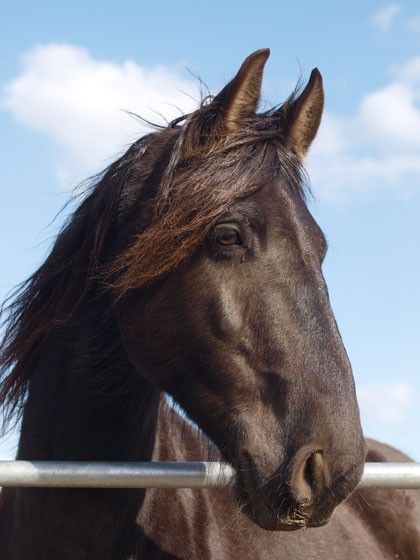 Adopt Maya for £15.00 and help Redwings look after this gorgeous Friesian


You could adopt a Redwings resident for £15.00! Take a look at the horses and donkeys you could adopt, all great and small! If you can't decide (I certainly couldn't, I wanted to adopt them all), try their personality matcher!


All images on this post ©Redwings Horse Sanctuary.