Giving Tuesday: Now on 5 May 2020, change of date due to the Coronavirus
Posted on
Giving Tuesday is now on 5 May 2020 due to the Coronavirus/COVID-19 pandemic.
Giving Tuesday is normally in December, but this year the date has been changed and it's been moved to much earlier.
This is a chance to really give to the organisations that you love the most – no amount is too little. They all need our support. But it's also a chance to do something to help.
Think while you're in lockdown at home (if you are). What can you personally do which could help your favourite charity?
This could include things which you could do after lockdown is over. But there's also stuff you can do now.
Does your charity have a wish list? Many charities list one on their websites or have wish lists on Amazon.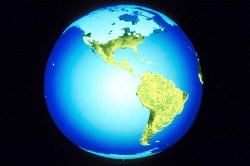 Get involved and change the world!
#GivingTuesdayNow


Can you write an online review of your favourite charity, follow them on Facebook, spread the word for them?
Can you see if there's anything you can do on their website to help them?
Have you got a birthday or anniversary coming up? Ask people to donate to your favourite charity instead! This is easy to do online and people can let you know what they've done. It will solve a problem for them and help your favourite animal charity at the same time!