RSPCA works to help animals caught in floods - advice for animals and floods
Posted on
The RSPCA is issue advice for people to help look after their animals in cold weather.
If you live in an area at risk of flooding,
Make sure you have an escape plan – you need to know how to get your animals out of danger
If there is a flood warning, act early – don't hope for the best. Flood water rises fast.
If disaster strikes, put your animal flood plan into action.
Keep phone numbers of people who can help move your animals.
Make sure you can be contacted in an emergency
Do not put your own life or another danger to try an animal rescue
Keep your animals safe – in advance, look at the advice the RSCA has on its pages for dogs, cats, small furries and poultry, wildlife, horses and livestock
The RSPCA is part of Defra's National Flood Response Team and has about 100 officers trained and equipped to deal with flood-stricken animals and a fleet of 35 inflatable boats.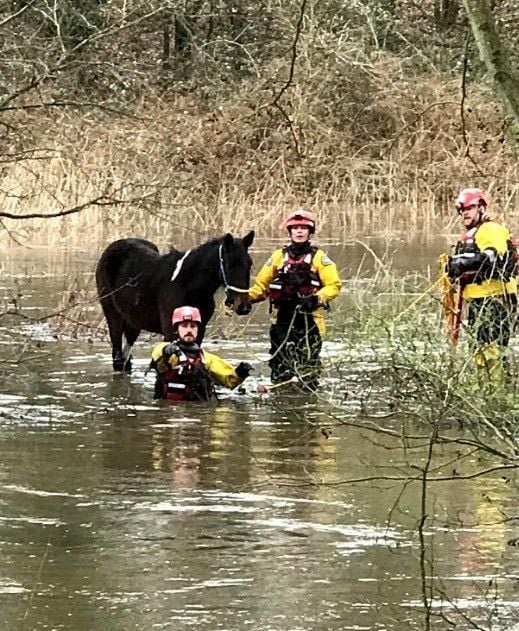 The RSPCA has been very busy helping animals caught by floods
You can donate to their flood appeal here


The RSPCA says, "Never put your own life in danger to attempt an animal rescue - you can stay informed by calling floodline on 0845 988 1188. Remember - if you see an animal outside in the cold that looks like it is suffering, take a note of the location, the time and date and call the RSPCA on 0300 1234 999."
Download the RSPCA's poster about flooding
Prepare packs for your animals with everything you need for them for two or three days, including any medication they take.