Love pangolins? Come to a viewing of Eye of the Pangolin in September
Posted on
There's a private screening in Soho on 26 September 2019 with the David Shepherd Wildlife Foundation of "Eye of the Pangolin" – the search for an animal on the edge.
The screening is of a ground-breaking film produced by Pangolin Africa, in partnership with Bruce Young and Johan Vermeulen, South African filmmakers.
The film was filmed on location in South Africa, Ghana, the Central African Republic and Gabon. It's the story of two men on a mission to get the four species of African pangolin on camera – for the first time! The two document the race to save the pangolins from being poached to extinction.
After the film, there's Q&A – a panel of experts will answer your questions on pangolins and the threats they face due to the illegal wildlife trade.
You need to book – tickets (£20 each) are limited. You can book them and find out more here


Can't make it to the event?
Adopt Marimba! You'll help the David Shepherd Wildlife Foundation save pangolins by funding important anti-poaching and community outreach work. These will help protect pangolin populations in Africa.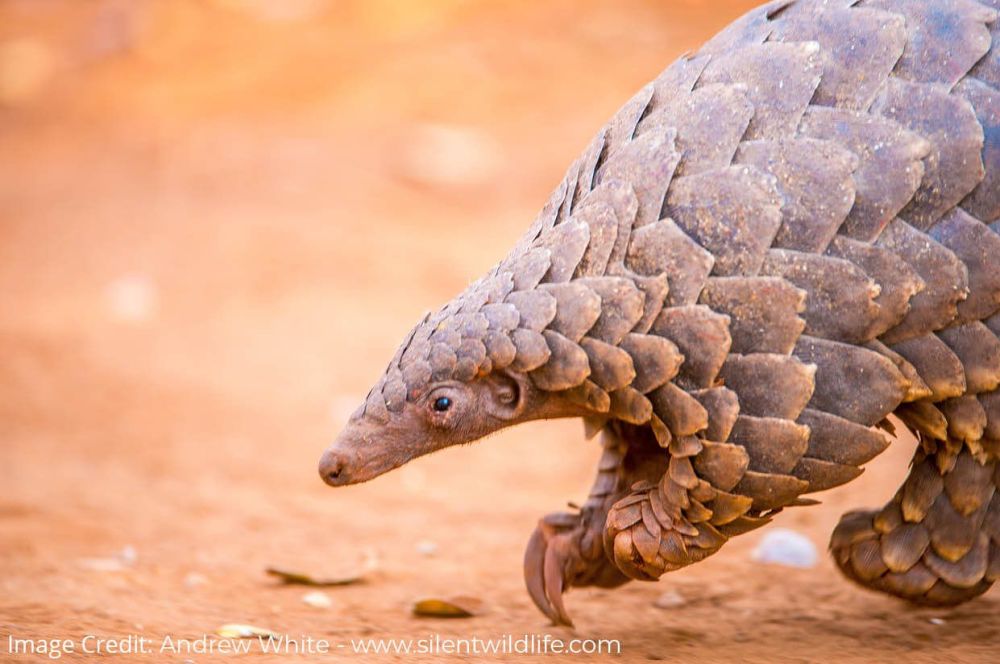 Adopt a Pangolin with the David Shepherd Wildlife Foundation
Photo copyright Andrew White, www.silentwildlife.com


Why not adopt a pangolin with the David Shepherd Wildlife Foundation and support their work to help the species that way? Adoptions are £32 for a year. Adopt Marimba the pangolin now.