Donate to the SOS Orangutan Rainforest Home Appeal
Posted on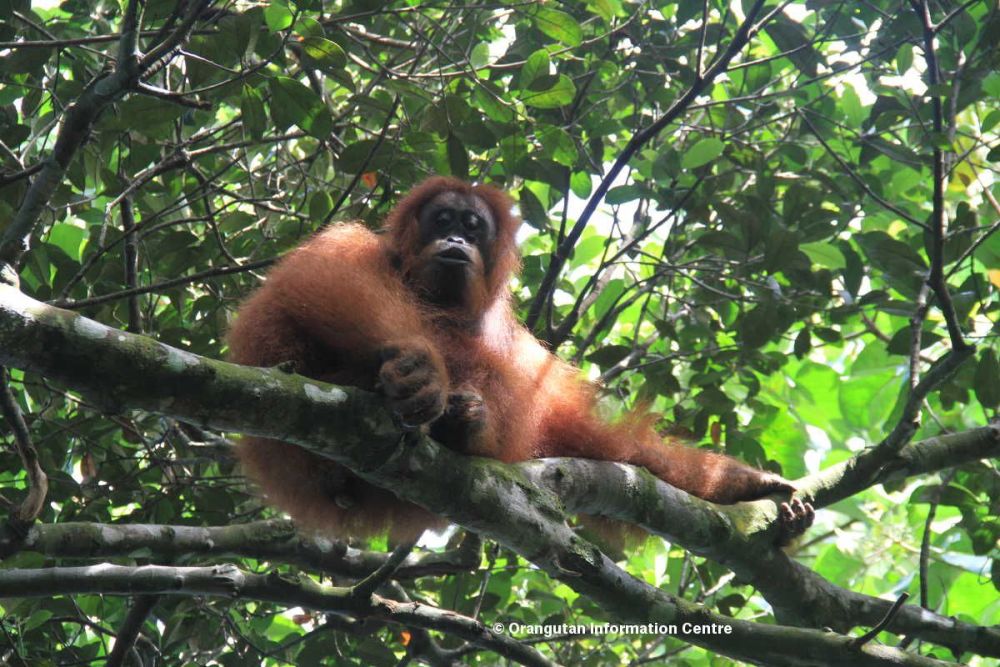 © Orangutan Information Centre

If you want to help orangutans and keep rainforest safe for them, you could make a donation to the Sumatran Orangutan Society's Orangutan Rainforest Appeal.
An Indonesian palm oil plantation is for sale and the SOS (that's the Sumatran Orangutan Society) have an opportunity to buy and restore this 890 acre site to its former natural glory. Getting rid of the oil palms and replanting the forest will encourage wildlife to return, orangutans among them, and it will extend their habitat from the neighbouring national park.