Date for your Diary: Great British Beach Clean
Posted on
Here's a date for your diary: The Great British Beach Clean from 14th to 17th September.
The Marine Conservation Society are calling on everyone who can to get involved in this year's Great British Beach Clean and it's the biggest clean and survey of beaches in the UK.
Surveys are very important because they enable volunteers to collect the evidence which is essential to create change.
The information volunteers have gathered over the last 25 years have led to huge impacts on our beaches and sea life;
The plastic bag charge
Microplastics in personal are
Better wet wipe labelling
Huge support for a tax on the plastic single use items – the "on the go" stuff
You can join in an event, or create your own and there's lots of help on the Marine Conservation Society's website.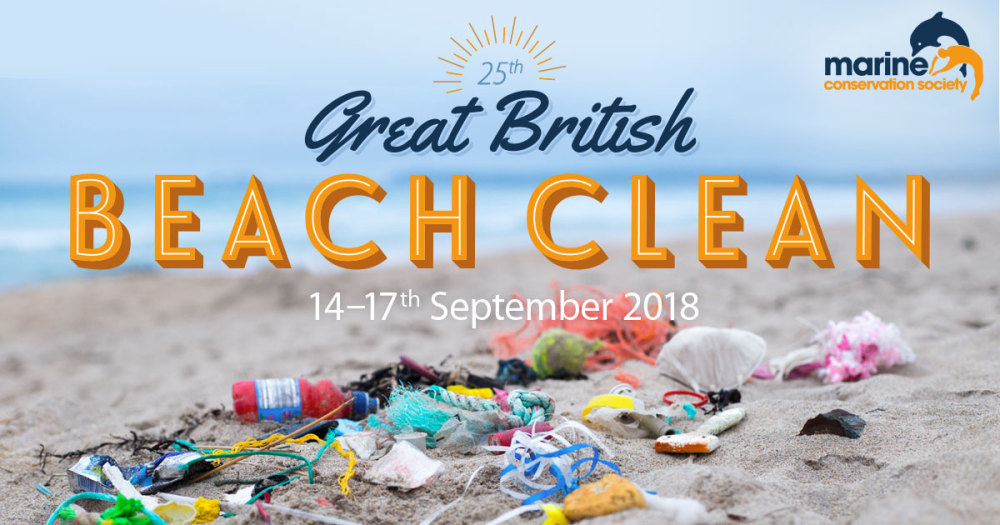 I will be doing a clean-up in the countryside – when I'm walking our dog, I always take a bag with me to put rubbish in that thoughtless, careless idiots leave behind. And of course it's an on-going process.
Please join in and let's clean up Britain or anywhere you are in the world for all our wellbeing, people and animals.
If you don't live anywhere near a beach - or a lake, river, pond or anything connected with water, you could always clean up your local area anyway.