Will you give a fiver to help train wildlife guardians?
Posted on
Avaaz.org has a really important fundraiser to help train wildlife guardians.
Wildlife rangers risk their lives every single day to protect the wildlife so many people love - elephants, rhinos, gorillas....
This is extremely dangerous work. A wildlife ranger is killed every four days.
The Thin Green Line work with the world's top rangers. And they're asking for help to train and equip thousands of wildlife guardians to deply to Africa's worst poaching hotstops.
300 rangers have virtually stopped elephant poaching in one huge area of Kenya.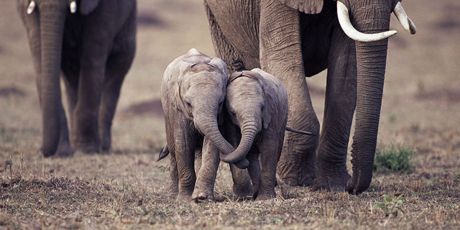 Donate here and help train wildlife guardians

Together Avaaz.org hope that we can train 1,000 wildlife rangers. If 50,000 people donate now, the first wildlife guardians will start in weeks.
This could be one of the most developments in wildlife conservation so please, if you can spare £5, please donate. You can do this through Avaaz.org's website.
Poachers murder an elephant every 26 minutes. We need to get wildlife guardians out there. to put a stop to them.
And thank you to all those wildlife rangers and guardians who risk their lives every day protecting these wonderful animals.