It's Earth Hour at 8:30pm local time today
Posted on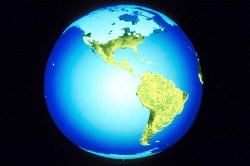 Switch off wherever you are at 8:30 pm and enjoy an hour without light. Here's how to take part.
Take a look at some amazing and inspirational stories of people who are making a difference -
Why not use the hour to think about what you can do to make a difference, and if you're already doing something, think about what else you can do as well?