World Pangolin Day - treat yourself to a print from the World Land Trust
Posted on
Wow, I've just been on to Tori Ratcliffe's amazing website.
Tori is an artist and she has a number of beautiful prints available for sale, which benefit wildlife charities.
In the run up to World Pangolin Day on 17th February, she has very kindly teamed up with the World Land Trust and produced this gorgeous print of a pangolin. It's available as a limited edition print. The print size is 22cm x 22cm.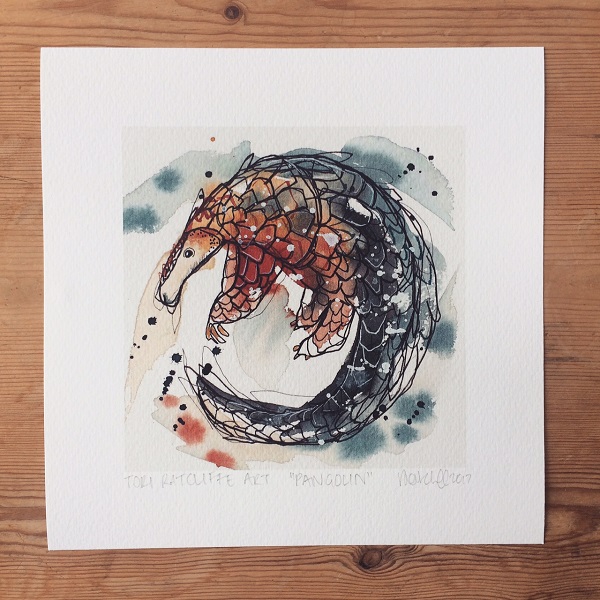 Find out more about Tori Ratcliffe and the print here
The print is available for £30.00 and 100% of profits go towards conserving the Borneo Rainforest habitat of the Sunda Pangolin in Kinabatangan.
Pangolins are the world's most trafficked animal and they also face threats from habitat destruction, so they need all the help they can get.
Tori's website has a range of prints you can buy - her prints are of animals such as the elephant, puffin, red squirrel, orangutan and rhino.