Those old £1 coins donated to wildlife make a difference!
Posted on
Wow, I've just been reading Born Free's magazine Wildlife Times.
When £1 coins went extinct in October 2017 in the UK, a number of charities asked people to donate their old £1 coins. After the 15th October 2017, these were no longer legal tender i.e. you couldn't use them any more.
Well, Born Free was one of those charities, and their January edition of Wildlife Times has reported that the old £1 coins people sent them amounted to an amazing £4,258 - all to help rare species! Which just goes to show what you can do when you turn things you don't want or can't use over to a Good Cause.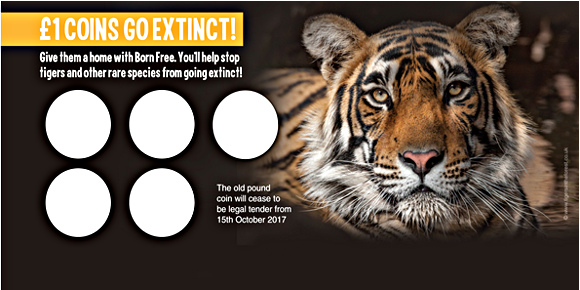 Other ways to get involved and help wildlife
can be found on Born Free's website
Thank you to everyone who sent them in to Born Free and other charities, that's great news :-)